About Us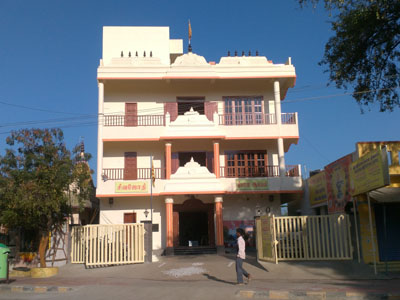 The Sivajothi Temple of Meditation: A Museum about You
The Sivajothi Temple of Meditation-SJTM (Museum) features interactive displays and tailored training sessions providing tools for personal and spiritual change. It hosts a variety of conversations, workshops, special presenters, dialogues, seminars and of course, sessions on how to silence the mind. Courses include meditation, stress management and practicing internal silence.
The SJTM is designed to take us forward into a journey about our true selves and our responsibility to humanity. The art works, the events, and the space will nurture your inner being...that part which is often neglected in the world of chaos and constant distractions. It's a treasure of a space and from your first visit might offer you an experience of peace, power and love. In the museum, we hope you can "remember" who YOU really are.
Apart from the interactive displays, tailored training sessions providing tools for personal and spiritual empowerment you will be able to join in the free meditation classes such as, Raja Yoga meditation which includes guided meditation, youth workshops, meditation techniques, and very simple meditation tips to enhance your meditation journey. Whether you are a beginner or an advanced meditation practitioner, you will gain a new personal and spiritual perspective every time you visit Meditation Museum.
Events ranging from life skills, stress management, anger management, depression, health and wellness, work-life balance, leadership, self realization your choices are unlimited and it's all FREE! 
The SJTM also features a unique library with collection of meditation music, books and videos on spirituality and meditation. Please browse our collection next time you visit the museum.
We trust that after your visit to the SJTM yourself you will come back again and again and will continue to share the good news with friends and family: that one can enter into a new world of awesome self-discovery at the SJTM.